Hey Guys
Anyone left reading this - any way . . .
As mentioned in a previous thread - Scooby does wander now and then
This time he has wandered far and wide
Started out heading West to Wales, then North East to Sandringham, and now believe it or not he took us South West to Weston Super Mare

Straight from Sandringham we stayed three nights at the Camping and Caravaning Club site (members only) in W-S-M.
The site had only 25 to 30 occupied pitches when we were there - so no rush to to shower block.
During the Bank Holiday Weekend it was full - apparently heaving with up to 90 pitches!
Facilities were clean and to a good standard - but not matching Sandringham.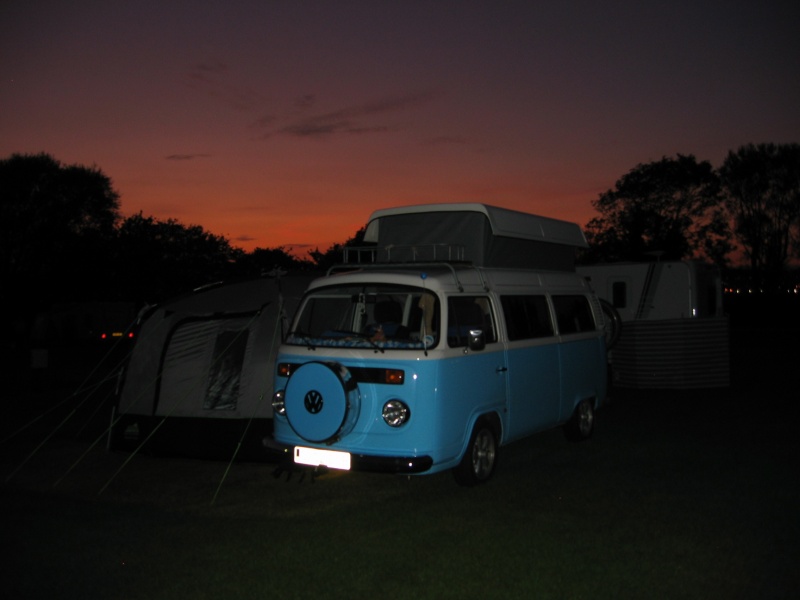 Went W-S-M for one of the days, dry and sunny again (we were lucky).
Walked from our beach parking along the promanade, on the pier and up to the marina pool (sounds something like that) at the other end of the beach.
Had a fish & chip lunch and watched the wheel go round - multi tasking at the highest level.
Visited the sand scultures before a slow walk back to Scooby for tea, reading, sea gazing (it was out there somewhere) and just chillin'
No more cycling on this trip since a puncture 3 or 4 miles from the campsite in Sandringham, but plenty of walks.
One of the best was up and out on the peninsular between Brean and W-S-M.
Forget the name (some one out there will know it) but it has many steep steps to the top from Brean Sands - just visible in the pic below.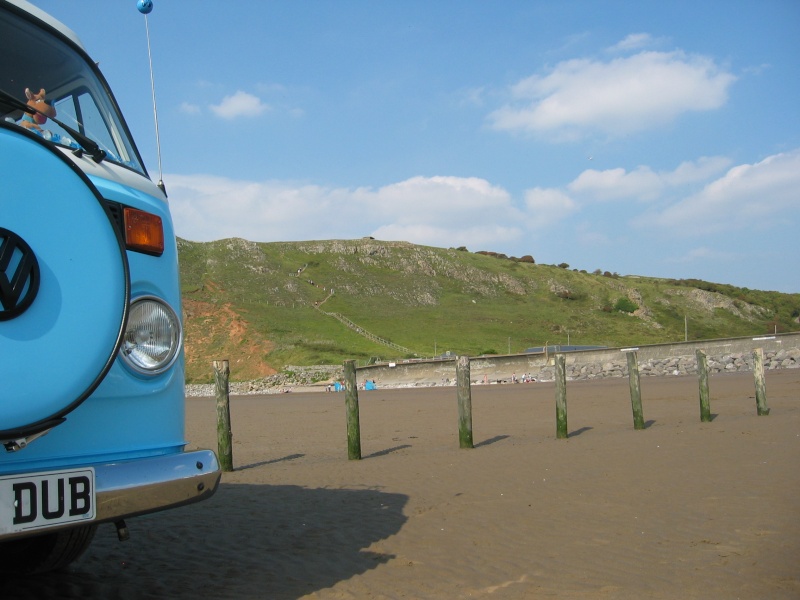 It was another sunny day - so armed with water and a picnic we set off for a walk that would take 2hours 40mins - this included pics and the picnic, a walk around the old fort at the end of the peninsular with views of Brean on one side and W-S-M on the other - absolutely FAB.

Got back to Scooby for a well earned rest and a cuppa followed by further relaxation on the sand.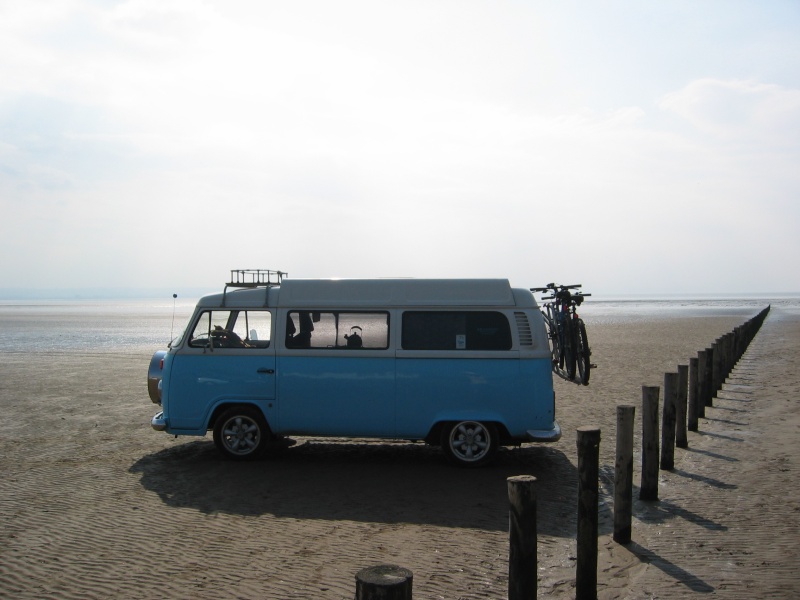 Went back to the campsite for a Bar-B-Q dinner and watched the sunset again!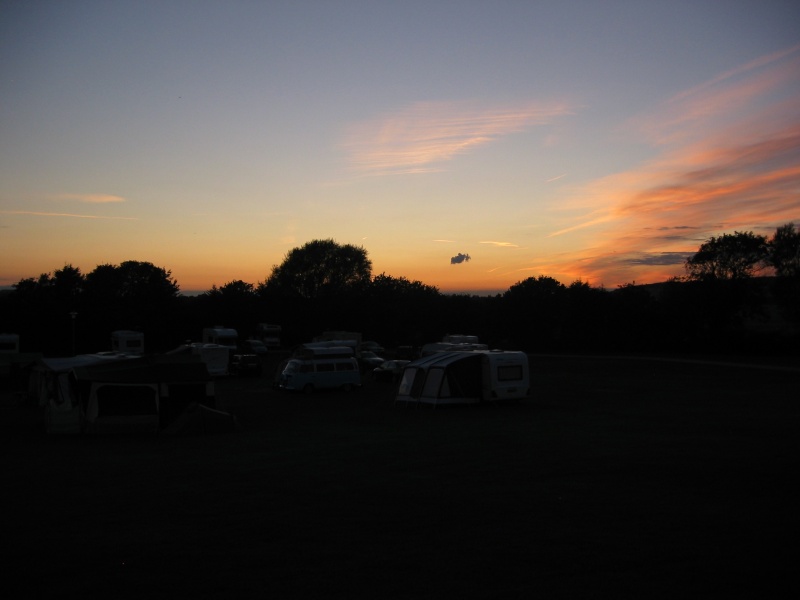 Nearly forgot to mention that we went to Cheddar Gorge in Scooby and had people taking pictures of us and not the scenery - not bad we thought!
Here is Scooby posing for one of the "few pics" taken at this lovely location.
From here we headed home - a great two weeks with minimal amounts of rain - it was FAB.
We felt we did follow the sun - in our own way at least.
It was a mystery to begin with, but it all worked out in the end.
Thank you Scooby - long may you continue to wander!
Rooby Roo