The idea of a group of us travelling together abroad has been discussed for over a year and now that a number of us have actually taken our Kombis on a Kontinental Kaper, the next step is to get a bunch of BraziBays crossing The Channel ensemble.
Update Sunday 21st October:
So let's look at the results of the poll - thank you so much if you took part.  I'm rather excited at the prospect of this club trip I have to tell you.  

16 Kombi owners want to go - which in itself would be amazing.
9 are happy to go for a 7 day trip, 9 are happy to go for an 8-10 day trip.  Clearly some have ticked both boxes, so I think we'll need to see what deals we are offered and by which campsites before we can get a definitive duration. It may well end up being the case that we are at our chosen campsite for 7 nights with a day's travel at either end.  Cost will also be a contributing factor.
Mid August is most popular.
5/6 hours driving time is the preference.  Where and how we enter France, will determine how far south we go into the country for this trip.  Again cost will probably be a major factor.
15 wish to travel in convoy.  What a sight that will make!
12 plan to use an awning.
8 desire a beach location.  7 would like an inland/forest location.  Because this is a fairly even split we'll look at both options and vote again on what's available.
A campsite that offers a mix of activities and a peaceful environment is what the majority are after.
This is going to be a blast.  


Update December 11th 2012
Eurocamp have now sorted a decent French campsite that will take us as a group for the dates that were the most popular.  The itinerary is as follows:
Sunday 11th August - depart Portsmouth @2015on Brittany Ferries for St. Malo.
Monday 12th August - arrive St. Malo @0830 and motor down to La Foret campsite, St. Julien, Vendee.
Tuesday 20th August - depart La Foret early to arrive in Caen for afternoon 1630 ferry back to Portsmouth.
The prices are as follows:

This is a great deal for us that Eurocamp have put together.  You will need to add fuel and road toll costs to these prices.
You can see more about where we're going by clicking here and their direct website can be found here.
NB: These prices are held for us until 10th January so I will need to know definitive numbers by then.  They are based on a minimum of 10 Kombis going, they may go up if fewer actually go, so hopefully all those who have indicated they would like to join in, will confirm.  If you are definitely up for this trip please let me know so asap.
Each Kombi will need to pay a £100 deposit by 10th January, the remainder will be payable 10 weeks before travel.  Any questions please contact me.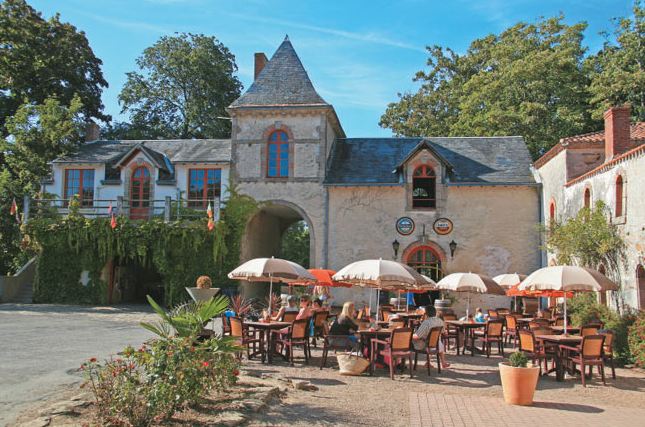 Photos courtesy of Eurocamp.
Konfirmed Kontinental Kombi Krew
1. TimV - Air
2. Absinthe - Aqua
3. Dalesman - Aqua
4. dazdub - Air
5. Sunny - Aqua
6. Happyhouse - Air
7. MarcusH - Aqua
8. lilyvdub - Aqua
9. Batman - Aqua
10. HelenBay - Aqua
11. Lulu - Aqua
12. JLS 62 - Air
Courtesy of twip.org
Courtesy of france-golf-tours.com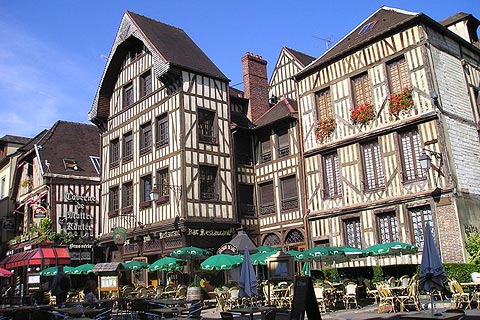 Courtesy of francethisway.com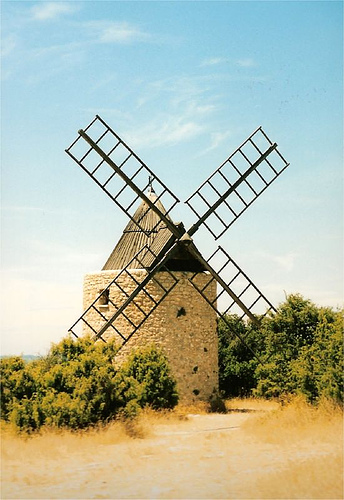 Courtesy of flickriver.com
Courtesy of keycamp.co.uk
This is how Keycamp.co.uk describe the campsite:
The ship we're travelling out on : Bretagne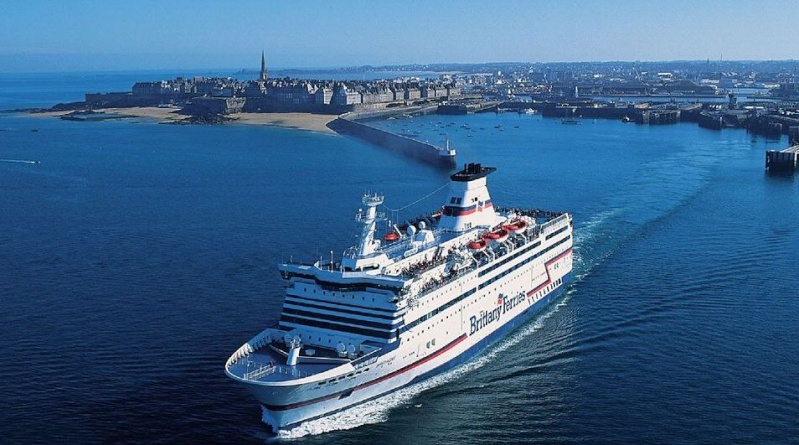 The ship we're travelling back on: Mont-St-Michel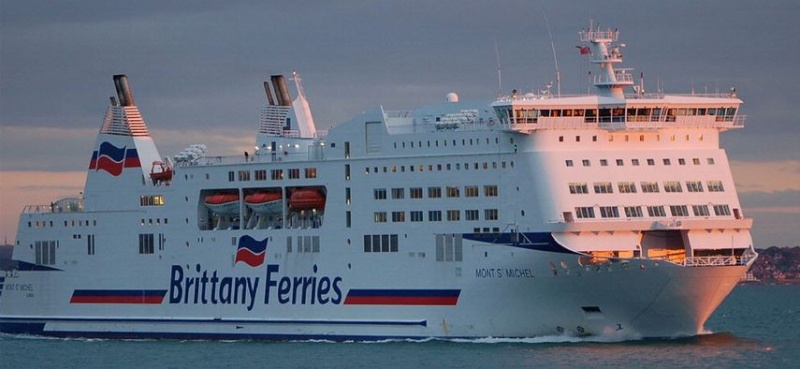 Ferry photos courtesy of Brittany Ferries.
Here's the route we'll be taking on the outward journey:
View Larger Map
Stop point: There is a Total Relais services (Aire de Pommeniac) just south of Bain de Bretagne, approximately half way.  We'll be taking a break here for food, fuel and to re-group should we have lost anyone on the way.
... and the return route to Caen:
View Larger Map
Stop B is a break point for lunch and refuel at a shopping centre just outside of Liffre.  The route back has no Aires on our side of the road and this seems the best place to get grub, fuel, park the BraziBays easily and get any bits we might need from the Intermarche there.  Caen is 1hr 30m from here.
Taking these routes we avoid paying tolls.
Here are the postcodes/coordinates to plug into your satnav should you wish to:
Outbound stop: Aire de Pommeniac 35470 Bain-de-Bretagne, 35.
Lege (via point to campsite): Rue des Sables 44650, 44.
La Foret Campsite: N 46.64320 W 001.71198
Inbound stop: Lande de Beauge 35340 Liffre, 35.
Caen ferry port: N 49.28401 W 000.24969
Make sure you have switched your units into Kms and disabled any speed camera alerting function, as these are banned in France.
Here's a list of items you MUST have on-board your Kombi to legally drive in France:
1. Headlight Beam Convertors
2. GB Sticker
3. Hi Viz Vest – one for each person on-board
4. Spare Bulb Kit
5. Warning Triangle
6. 2 Breathalysers (under review but so cheap worth having)
In addition, the following are recommended:
1. Fire Extinguisher
2. First Aid Kit
You MUST have the following documents on-board:
1. Full Valid Driving Licence (both parts – paper and card if you have the latest type)
Suggest you photocopy this to keep copy at home.
2. Vehicle Registration Document V5 (original) – suggest you photocopy this to keep copy at home.
3. Insurance Certificate
4. Passports
----------------------------------------------------------------------------------------------
Arrival in Portsmouth Sunday 11th August
View Larger Map
A = pay and display street parking available should you arrive early
B = Shell petrol station - please fill up before boarding the ferry
C = Entrance to Brittany Ferries Check-In
I've tried to find somewhere we could all meet up before heading into the ferry check-in but unfortunately unless we meet miles out of town, we are very restricted for places where we can park a large number of campervans.  However next to the Morrisons/Dreams stores in Flathouse Road there seems (using Google Streetview) to be a number of spaces on the roadside, which unfortunately are Pay and Display 24/7 (probably to stop overnight camping near to the ferry) at point A on the map, where if you arrive early on the Sunday I suggest you park up.
Update 3rd August: I've been on a recce of this meet-up point this evening - glad I did.  To access Flathouse Road and the Morrisons, you need to go around the roundabout to the right of point A and then head back in the direction of the Shell garage/ferry port and then take the first turn to the left (signposted to the Naval Port.) The Morrisons car park closes 1 hour after the shop does ie. anyone arriving before 5pm will be able to park in there free and after 5 you can park in the street at a cost of £1.10 per hour.  The road was empty when I was there at 1830 today so it's a good location.
Other folk had chosen to park up in the Morrisons car park this evening pre-ferry check-in.  There was a trendy old Citroen DS with an Eriba caravan and some motorhome contraption!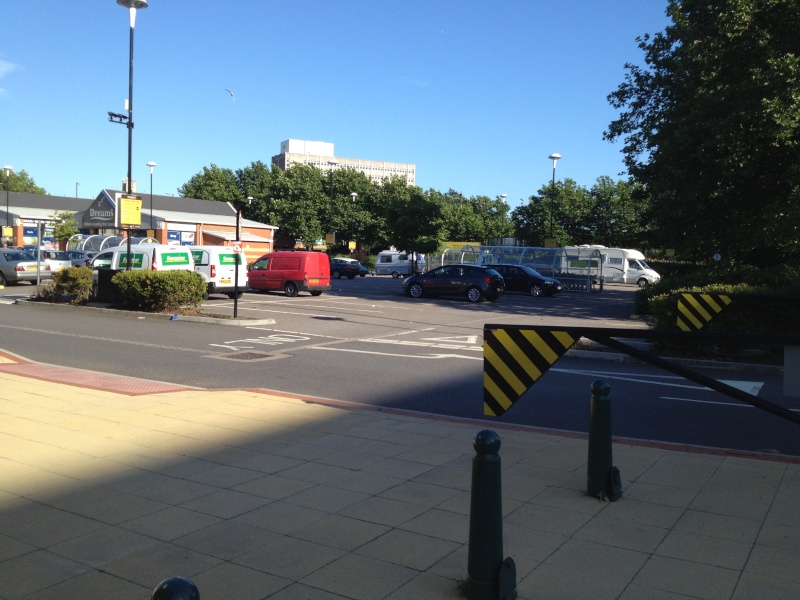 Regardless of when you arrive, could I please urge everyone to fill up their tanks (first click remember!) at the Shell station at point B if you haven't already done so heading into Portsmouth.  This is to enable us to get to our stop point in France without having to break off for fuel.
Then point C is Check-In at Brittany Ferries.
Effectively we are travelling as a group and Brittany Ferries require us to be there 90 mins before departure (it would be nice to board Bretagne together - if anything as it'll look amazing!)  Therefore I propose the following timetable:
> 1815 Arrive Portsmouth - park in Flathouse Road
1815 - 1845 Fill up at Shell
1845 Check-In at Brittany Ferries Terminal
2015 Ship departs
NB: please remember to pack an overnight bag for use on the ferry.  The cabins are good but not huge so lugging large bags up from the car decks is not a great idea.  Bretagne has a number of restaurants and a great bar at the stern.  I suggest we congregate there during the evening for a celebratory drink!