| | |
| --- | --- |
| Newbie | |

Author
Message
Kaz





Cabin

: Exec 057


Location

: Devon


Posts

: 194


Join date

: 2013-11-25



Subject: Re: Newbie Mon Jun 23, 2014 10:10 am

---

Oh dear, is it a modern phenomenon, I wonder? My 30 year old vw camper was a bit worn around the edges, but during the 3 short years we had her she got us around cornwall, Wales and all the way down to Southern France and back without a whimper. And nothing fell off.  

 

TimV
Admin




Cabin

: Flight 001


Location

: Leatherhead, UK.


Posts

: 13104


Join date

: 2009-09-27



Subject: Re: Newbie Mon Jun 23, 2014 11:25 am

---

@RayC wrote:

Welcome to the forum

if its any consolation I've had so much trouble with VW main dealers and new cars it would make you weep, best one so far - still on going

VW Golf GTI - brand new

Plug fell off the engine not a big deal that was the first warranty issue, but when I went to send it on a truck to spain I found the button to switch the interior ultrasonics was missing just a hole with a wire, nice PDI skills at factory and dealer! after a delay they took it in for investigation kept it a few days and delivered it back to my house when I got home I decided to have a look and the bodgers had only superglued the button in! cyno smoke every where and a dribble down the panel! as you can guess I was less than amused, they now have it again to replace the panel and the button now!

I wont bore you with the others but out of 4 polos only one has been good, one had brake issue!, 4 golfs only 1 good, 1 new beetle - shocking including lights falling out and wrong fog/reverse light fitted - euro bumper UK car 2 touaregs - both back under warranty one even had the wrong wheel bolts fitted by the dealer leaving the wheels loose!!

rattles and fiddles can be fixed and Danbury seem helpful   





With all that kind of hassle, I'm curious as to why you've stuck with the brand.

________________________________________________________________________________

Max SportsKombi - The Bay Racer and Tango - the Fizzy Kombi
@brazilianvwbay

Kaz





Cabin

: Exec 057


Location

: Devon


Posts

: 194


Join date

: 2013-11-25



Subject: Re: Newbie Mon Jun 23, 2014 12:15 pm

---

I think its a question of complacency. VW is a much loved brand, with much money to be made from devoted owners. Where in the old days a bit of tinkering under the bonnet solved the problem quickly and cheaply, owners increasingly have to rely on dealers to fit parts etc. Ok if you're lucky enough to know a reputable garage. Or you happen to be technically inclined....

RayC





Cabin

: Club


Location

: Cheshire


Posts

: 382


Join date

: 2014-05-01



Subject: Re: Newbie Mon Jun 23, 2014 12:58 pm

---

[/quote]

With all that kind of hassle, I'm curious as to why you've stuck with the brand. [/quote

Hi Tim

I use VW because they are the benchmark in my business, dealer actions are not always the fault of the manufacturer, the problem is the dealership use trainees pay peanuts and get the results and end of line quality is getting pushed and dealers don't PDI things properly so far I've found the initial niggles have been far worsened by dealer incompetence

plus I have seen first hand the effort than VW put into development it surpasses all other brands in my opinion and I've tested other vehicles and quickly found they are usually worse

brand new Ford Focus RS lasted 16Km before the braces across the sub frame came loose, once lock nuts were applied, the turbo down pipe came loose 20km later, when that was lockwired in (lock nuts melted) it managed to loose the whole manifold, then after 48 km went into limp home with engine temp exceeding limits

my Golf GTI takes the same hammer all day long week in and out and even the air con doesn't cut out and has for 6000 miles now under the same conditions, its just a pain and frustration that you have to watch what the so called and expected experts are doing to you car, super gluing switches in, using golf wheel bolts on a touareg and not torqueing them correctly should be impossible but somehow they manage to find someone moronic enough to do it and they all live at the main dealers, I wonder what the less savvy customer lets them get away with




kiteman





Cabin

: Exec 002


Location

: Hampshire


Posts

: 2896


Join date

: 2010-03-19



Subject: Re: Newbie Mon Jun 23, 2014 3:13 pm

---

I have to say I never go to a main dealer for help, think they employ muppets. They get the business no matter what so don't have to prove themselves, I always go to a local garage that has a reputation to keep and will do good work because of this.

Every time I've gone to a main dealer with problems, it's been back at least 3 times before I end up going to the garage down the road where they find the problem straight off.

The last instance after telling the dealer my brakes were binding and showing them all the extra brake dust on the problem wheel. It was on the ramp for over an hour and was told "we can't find anythig wrong, there's no a problem, some cars are like that". Took it down the road where they showed me the brake calliper that was seized solid, freed it up and back on the road in less than half hour.

________________________________________________________________________________

Ginger man without a ginger van  

Rebeldog





Cabin

: Club


Location

: Welsh Marches


Posts

: 69


Join date

: 2013-02-04



Subject: Re: Newbie Sat Jul 19, 2014 7:38 pm

---

Welcome to the forum Jo, they are a very helpful lot on this forum. Glad someone else has mentioned paintwork. I do think there are issues with pre-delivery checks at Danbury, and certainly we had a clutch issue that was basic, and I would not have expected. On an individual basis all the staff at Danbury are very helpful, and they are a much easier garage to get on with than many I have used. I also think the conversion work is excellent; the amount we can get in never ceases to amaze, and we find 2 weeks away with 2 adults and a german shepherd no problem for space.
However, I would certainly not expect the list of snagging issues you have experienced, and do think some criticism of Danbury is fully deserved, for all their helpfulness in resolving problems.

Sponsored content






Subject: Re: Newbie

---

| | |
| --- | --- |
| Newbie | |
Who is online?
In total there is 1 user online :: 0 Registered, 0 Hidden and 1 Guest :: 1 Bot

None

Most users ever online was 88 on Wed Jul 09, 2014 8:31 pm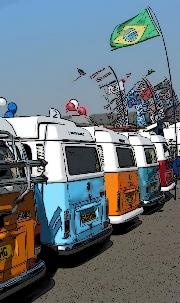 Latest topics
» 2 word check in (post 2 words only)


by Tallulah Today at 5:06 pm

» Brazi bay on the Euro tunnel


by Tallulah Today at 5:05 pm

» Calendar 2019 - Get Snapping!


by Scooby Today at 4:06 pm

» One year in . . .


by beakyboy Yesterday at 3:18 pm

» Installing Speakers Under The Rear Seat


by TimV Wed Jul 18, 2018 3:04 pm

» Cycling the Monsal Trail, finally


by sundialsoft Tue Jul 17, 2018 11:19 am

» What did you do to your VW today?


by Dee James Tue Jul 17, 2018 9:13 am

» Light Green Water Cooled Kombi


by Scooby Mon Jul 16, 2018 8:42 am

» New to the forum and saying hi :-)


by TimV Sun Jul 15, 2018 9:58 am

» Pale Green under White Brazilian M5 South Taunton


by Tallulah Sat Jul 14, 2018 11:01 pm

» Daily Driver?


by Yeeh Badger Sat Jul 14, 2018 9:11 pm

» KOMBI Kaper - August 2018 - Somerset/Cornwall


by beakyboy Fri Jul 13, 2018 10:54 am

» Tenth anniversary for 'Mish'.


by osg Fri Jul 13, 2018 10:30 am

» 2018 - CamperJam - 6th/8th July - Weston Park Shropshire


by Scooby Wed Jul 11, 2018 3:15 pm

» insurance


by Dennis Wed Jul 11, 2018 10:04 am


Top posting users this month
bvwb Bus Sticker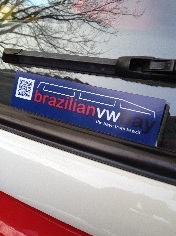 ABVWC Membership
Brazilian VW Bay.com - part of the Association of British Volkswagen Clubs.www.abvwc.com