| | |
| --- | --- |
| Travels with my campervan... | |

Author
Message
stoneyuk





Cabin

: Club


Location

: Aldershot, Hampshire


Posts

: 323


Join date

: 2010-07-11



Subject: Travels with my campervan... Thu Aug 26, 2010 9:49 pm

---

Well, 1158 kilometres or 729.54 miles later, Eva has safely returned us home from our inaugural and rain soaked trip to Devon and Cornwall. Our journey down to the Damage Barton campsite in North Devon was traffic and trouble free and were pleased to see that our initial reservations - based on a rather poor photo of the site - were completely unfounded, as the site and the people proved to be very nice indeed. Having located our pitch, we set to with unpacking and erecting our brand new Bandit drive-away awning (Campershop.co.uk) and very nice it looked too, in blue, attached to our van - also in blue. Being new to the campervan and camping scene, we expected to have one or two problems occur on our learning curve and the first was a mains hook up lead that was to short by several metres. This was rectified by the free loan of a longer lead from the campsite office where we were advised that a 25 metre lead is what we needed, as ours at 10 metres was far to short for campsite use. The second problem was much more serious and involved our new awning which turned out to be not very weather/waterproof when the weather conditions required it to be so. To be fair, the rain was of serious proportions and made worse by a strong, gusting wind. Under these conditions, the rain was blown under the roof cap where it then dripped onto the centre of the ground sheet. The rain also leaked through door zips and dripped from the various toggle loops placed around the inside of the awning. Needless to say, we spent quite a lot of time mopping up and taking photos of the leak sites - the latter required as supporting evidence for our soon to be made complaint to the awning supplier, who by the way was ready to listen and advised us to return the awning plus photos to him for inspection as soon as our holiday was finished. Throughout all this, Eva remained dry and warm and a pleasure to sit/sleep in.

The next leg of our travels saw us driving from North Devon to the Lizard, Cornwall on a fine and sunny day but the journey was also taking us to a campsite that would fill us with horror, it's just that we didn't know it then. Our horror site - found on a website called beachcamping - is located in the village of Kuggar on the Lizard peninsula and although quite alright for some, it was not alright for us - an untidy, steep site, broken play equipment, poor toilet and washing facilities, a discarded and broken tent in what turned out the be the £10.00 field and nightly karaoke sessions from another site overlooking this one made us do one loop round the field and drive straight back out again. Fortunately for us we had friends staying in rented accommodation in nearby Porthhallow and it was to them we flew for comfort and shelter. In fact Porthhallow and its lone pub, The Five Pilchards, turned out to be a nice peaceful place to stay - that despite the bursts of rain sweeping down the valley from time to time.

The next stage of our journey took us away from the Lizard and east to St. Austell and the River Valley Holiday Village again in lovely sunny conditions. This site was smaller and more family orientated that Damage Barton, as it had outdoor play equipment, an indoor swimming pool and a games room. It also boasted a small animal enclosure with chickens and pot bellied pigs. This site really catered more for caravanners than campers but it was nice regardless of that and it was right next to a cycling/walking/running trail that connected St. Austell with Pentewan Sands. It was here that we experienced more problems with our awning in that again it could not cope with heavy rain and it also proved to be lacking in fixing points along the bottom edges, as even a mild but gusty wind would cause the flaps to lift up thus allowing more water in. Additionally, the one time we disconnected from the awning and left it standing alone for a few hours - with pegs in and taught guys - we came back to see it in a near collapsed state, as its fixings proved insufficient, particularly so on a gravel hard standing.

It remains for me to say that unlike the previous 3 days of travelling in sunny conditions, our final journey started in torrential rain and stayed that way until we reached Plymouth. Thereafter, it just rained. By this time everything was wet, the awning, our clothes, the van but boy did we have a nice time.

TimV
Admin




Cabin

: Flight 001


Location

: Leatherhead, Surrey, UK.


Posts

: 12274


Join date

: 2009-09-27



Subject: Re: Travels with my campervan... Fri Aug 27, 2010 12:53 am

---

It's all an experience stoneyuk!

At least you didn't have any tech problems with Eva to throw into the mix!

For what it's worth, I can recommend the Khyam Motordome awning and ukcampsite.co.uk does have lots of reviews of sites when you're planning ahead.

________________________________________________________________________________

Max SportzKombi - The Bay Racer
@brazilianvwbay

irishman





Cabin

: Flight 003


Location

: Hove, East Sussex


Posts

: 1045


Join date

: 2010-04-11



Subject: Re: Travels with my campervan... Fri Aug 27, 2010 8:27 am

---

Glad to see despite all the rain and awning problems you had a good time and as Tim says, Eva appears to have performed well!
We just take a small dome tent to put everything in to keep the van clear, I've looked at awnings but just can't make my mind up.

Again as Tim says the uk campsite web site is brilliant we use it all the time, does help tho' to hear about good and bad sites on this forum too.

We were going to head off this bank holiday weekend, but just sitting here looking and listening to the rain!

Irishman

Matt





Cabin

: Club


Location

: Eastleigh


Posts

: 879


Join date

: 2010-03-28



Subject: Re: Travels with my campervan... Fri Aug 27, 2010 2:41 pm

---

Sorry to hear you had a wet and windy trip stoney. Damage Barton is our favorite site, however you have to expect wind there at all times due to its location. If the wind is a breeze everywhere else, it will be hurricane force at DB, and if its still everywhere else, its still a hurricane at DB. However it is a very well run site and is always well presented. We must have missed bumping into you by a couple of days as we were down there this week. Awnings appear to be quite a problem for most people. Every campervan i talk to on a site, the conversation often gets to awnings and no-one seems totally happy with theirs, however yours appears to be particulary bad. We also had problems with our awning, but with over 24 hours of continual rain and high winds, it was to be expected.
I dont know why Dandurys still sell 10 metre hookup cables, they are of no use unless you happen to be next to the electric box, and as most campsites run 4 units off one box you have a 50% chance of it not being long enough. If Jason happens to read this, maybe he could look into Dandurys selling 25m ones in the future.


________________________________________________________________________________

Matt.

eddy





Cabin

: Exec 014


Location

: Billericay, Essex


Posts

: 309


Join date

: 2010-02-17



Subject: Re: Travels with my campervan... Fri Aug 27, 2010 10:15 pm

---

stoneyuk,

good to hear of your recent experiences, i too just (last weekend) got back from the campsite adjacent to DB, Twitchen House. the uppermost pitches were of good size and with great views across to Lundi and the sunsets. i think the site does seem to have a few more facilities for children and it had the best toilet/showers/sauna/washing up facilities i have so far experienced on a campsite to date.

also as mentioned in a previous reply i also use a kyham motordome sleeper and it has proved great in the strong winds and heavy rain (did just require a bit of spray proofing (couretsy of millets) along the gutter edge of the awning connecting material to prevent the odd drip). we did end up leaving a day early because of constant 36 hours of rain and that the forecast predicting more, but was then faced with a nightmare of a drive home with some of the heaviest traffic and rain all the way to the M3. however like yourselves great time was had and weather was better earlier in the week!

heres to the next trip!

eddy

| | |
| --- | --- |
| Travels with my campervan... | |
Who is online?
In total there are 5 users online :: 0 Registered, 0 Hidden and 5 Guests

None

Most users ever online was 88 on Wed Jul 09, 2014 8:31 pm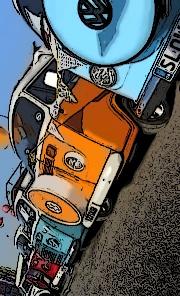 Latest topics
» Kombi Kaper Summer 2017 - Ile de Re - 5th Aug to 19/20 Aug


by dazdub Yesterday at 8:30 pm

» Central Chapter Meet 4th -7th May 2018


by Als Yesterday at 7:58 pm

» 2 word check in (post 2 words only)


by Tallulah Yesterday at 7:30 pm

» New Red9 Design wishbone and R&P front end


by tjcbhill Yesterday at 4:36 pm

» Volksfling - 25th - 27th August


by buzzinfinity Yesterday at 8:13 am

» Brazibays in Somerset!!


by Dennis Tue Aug 22, 2017 1:12 pm

» Green Aqua ....Helston


by dizzylizard Mon Aug 21, 2017 6:02 pm

» Helpful hints needed....what to look for when buying Brazilian camper?


by Scooby Mon Aug 21, 2017 4:58 pm

» iKOMBI is on its way


by TimV Mon Aug 21, 2017 3:45 pm

» Reconditioned Aircooled Gearbox £699


by TimV Sat Aug 19, 2017 11:18 am

» 2006 - 2010 AquaBay Grille (Silver)


by TimV Fri Aug 18, 2017 2:43 pm

» Fitting new Stereo Head Unit - need ACC wire (red - ignition on)


by tjcbhill Thu Aug 17, 2017 1:12 pm

» water leak around windscreen wiper spindle outlet


by dougie watchorn Wed Aug 16, 2017 11:11 pm

» WANTED, Air-Cooled Brazilian campers.


by Ianvwk Wed Aug 16, 2017 6:56 pm

» New Bay . . .


by Ianvwk Wed Aug 16, 2017 6:31 pm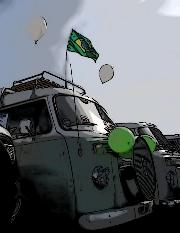 Top posting users this month
New Logo Bus Sticker