Finally time to give you a run down and add a few pics.
Jo , Carra (dog) and I had a relaxing few days last week after Camperjam at Chestnut Meadow just outside Bexhill On Sea. Site only around 60 Miles from us but A/B roads all the way so a 90 minute journey.
Being outside the school holidays when we arrived on Wednesday there were only around seven families on site and the atmosphere was friendly and welcoming. Andy the site manager advised us that things would be pretty quiet until Saturday and then a few families would descend.
The plots were huge and we pitched up in Plot 23 and supplied with a BBQ brick and recycling bucket.
Only downside to the plot was we lost the sun around 6pm and it got cool pretty quickly thereafter.
Wednesday, after setting up camp we just chilled with a few beers and nibbles.
Thursday morning I jumped on my bike for a recce of the local area. Headed into Bexhill on Sea and found Galley Hill which seemed a great place to park the van later and walk the dog down to the sea which we duly did. Friday we headed down to Hastings , where I enjoyed a fabulous Turkish Delight waffle Ice Cream and at DelBoys seaside shop we purchased a 10 Pole Beach Windbreak for a mere £14.99 (cheapskate I know)..
Saturday morning we awoke and most of our fellow campers packed up and headed home , they might have known something we didn't!! I headed off for another bike ride this time down to Hastings , back up the coast towards Pevensey and then back to camp.  It was a glorious day and we stayed on site taking in the sun, listening to Test Match Special and mostly drinking lager and lime! Family upon family descended on camp which we didn't mind as long as the kids stayed away from the dog , which they did , phew!!
Only problem was come about 10.30 pm fuelled with a few beers things got a bit rowdy and balls and  frisbees started flying around us which we weren't to happy with so I sent Jo over to have a word!! 
All in all we had a great few days away , site was spotless , toilets and showers modern and immaculate.
Nearest pub a Hungry Horse around a mile away. Chinese takeaway , fish and chip shop , Lidl Supermarket 1.5 miles away. Lots of cycle routes including some testing hills!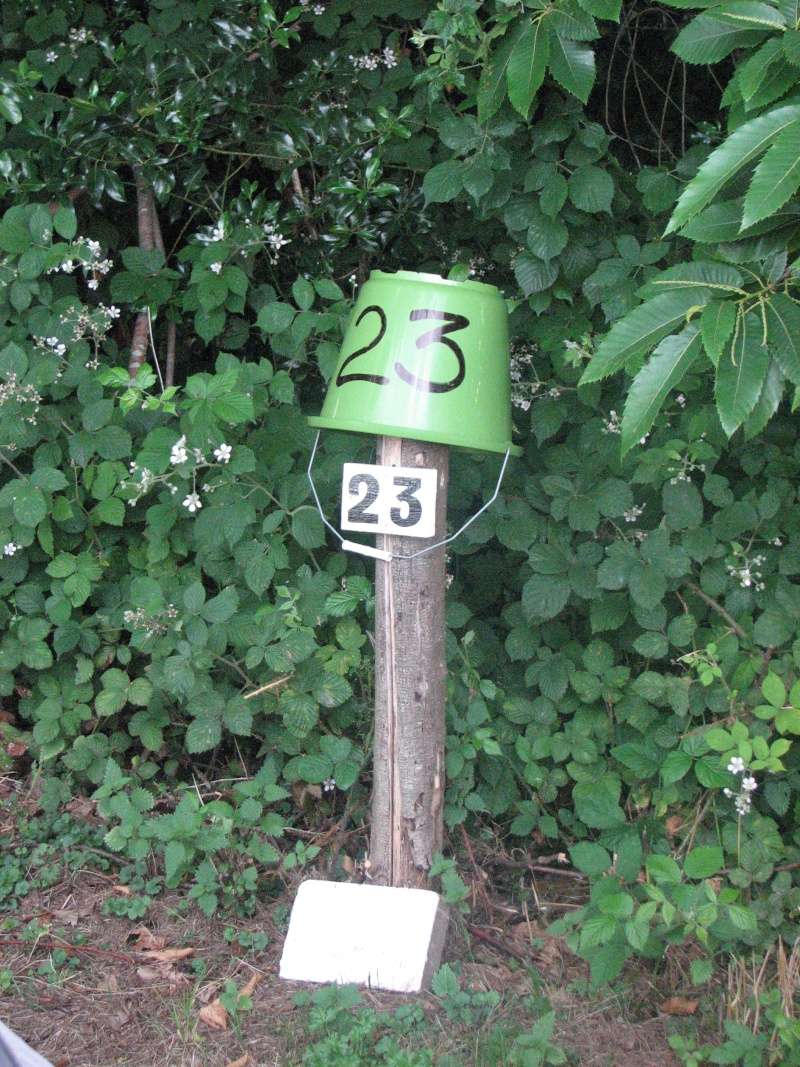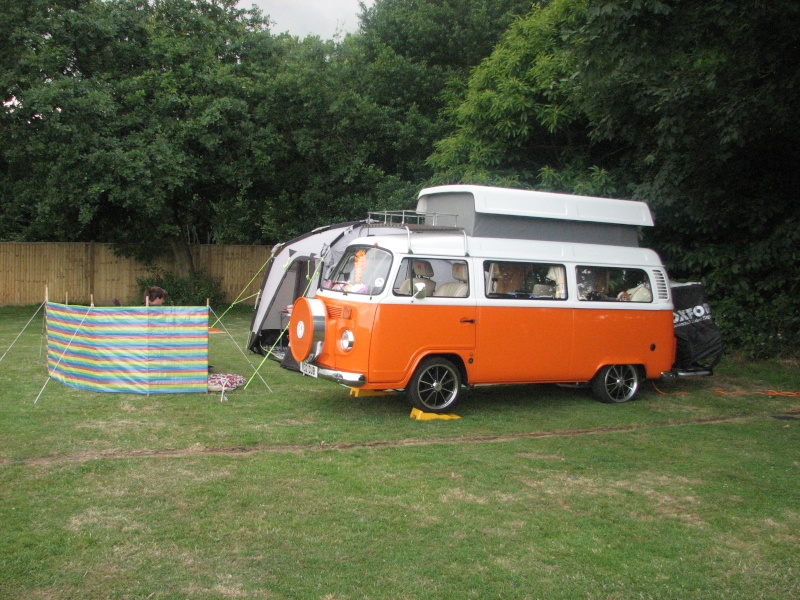 Top of Galley Hill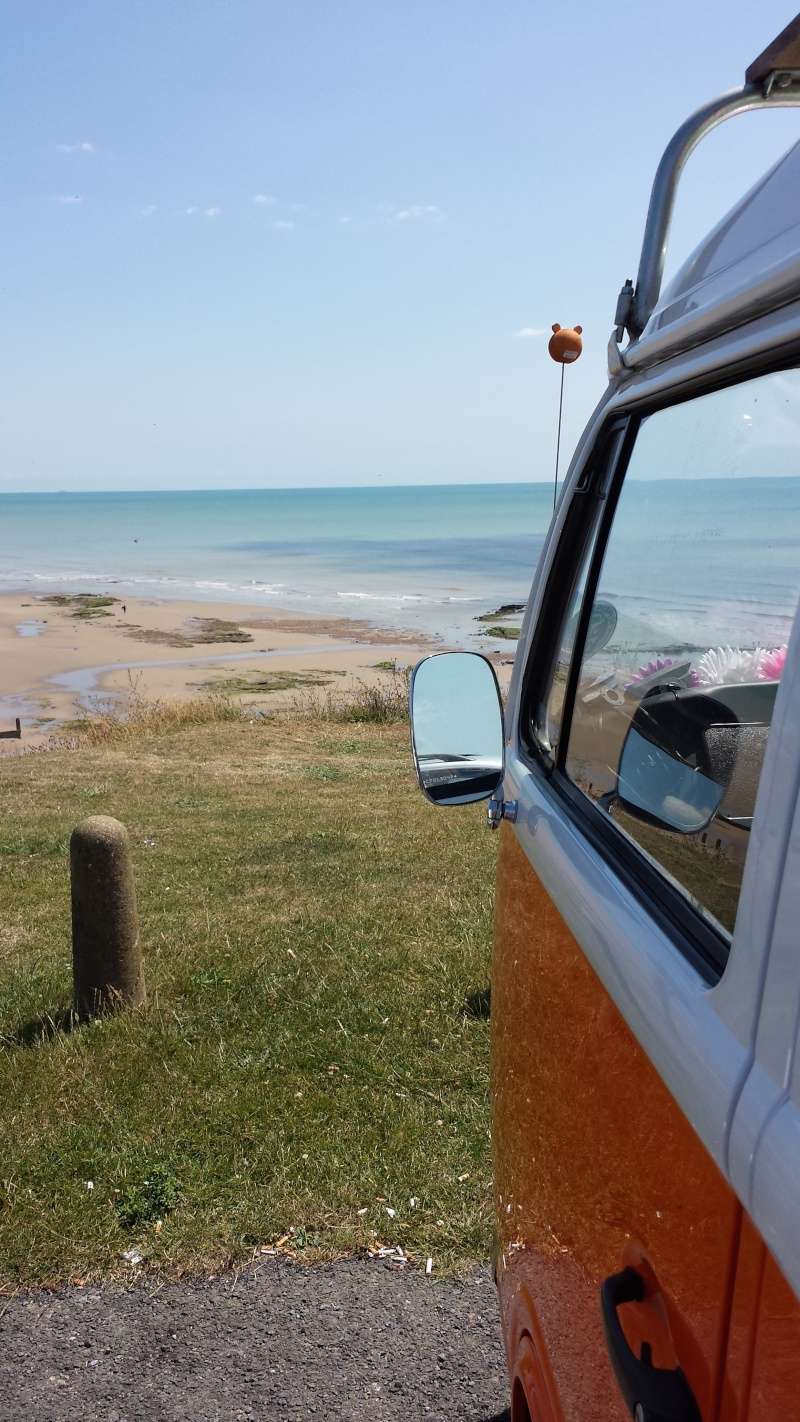 Van Spotting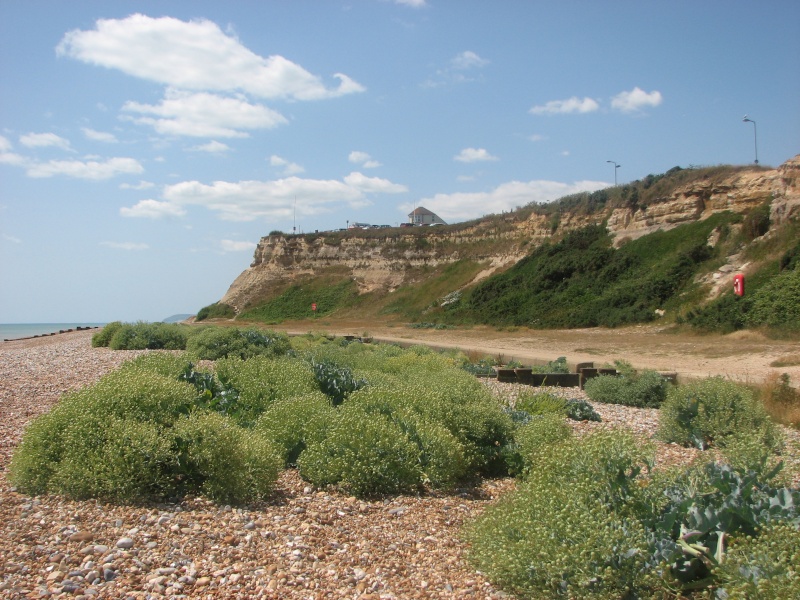 Following a trend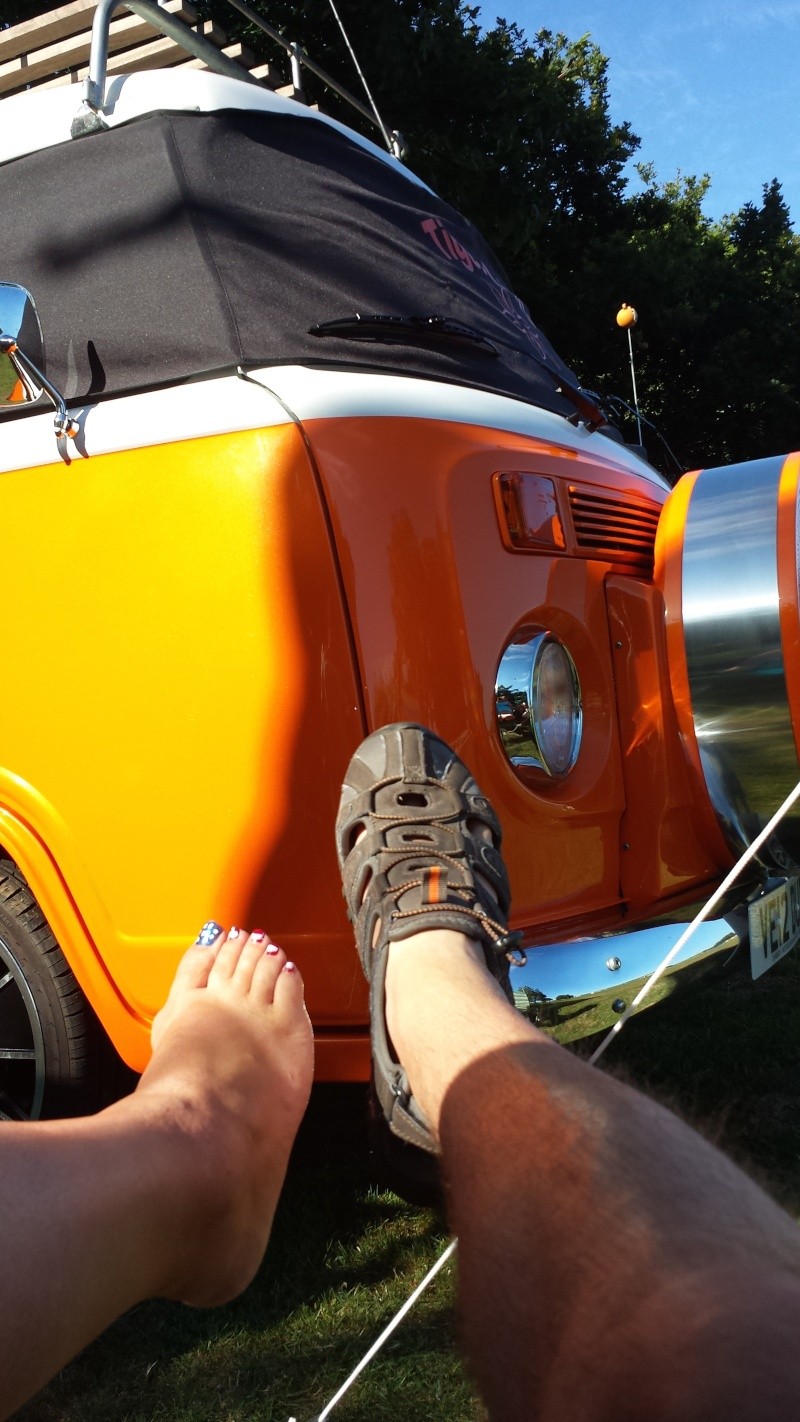 Testing the TV with Wimbledon then TMS !