Just had a middle aged couple come and visit me in Dover having moved back to the UK from Azerbaijan after the husband finished his offshore drilling contract for BP.
They arrived in their 1960's Kavz Camper Bus having driven it all the way from Azerbaijan through Georgia , Turkey , Bulgaria , Romania , Hungary , Austria , Germany , France and finally into the UK.
Some road trip for them and a very expensive one , they have a 4.2 Litre engine and are obtaining 8-10 MPG
The enclosed picture isn't their van but a very similar one. Made my rainy day a little brighter so i thought i'd share this with you.
Coming to a street near Cambridge soon...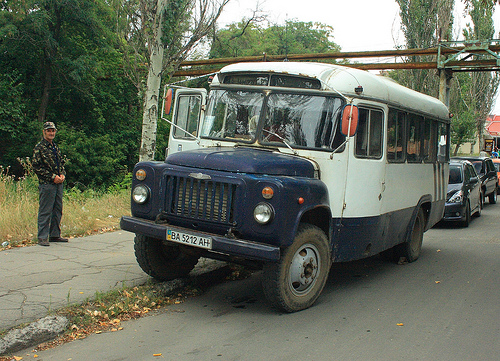 ________________________________________________________________________________
Steve,  Jo  TigerLily and Carra the Child lovin' Golden Cocker