Hi All,
I have a good friend that has organised an event for the local community run wind farm.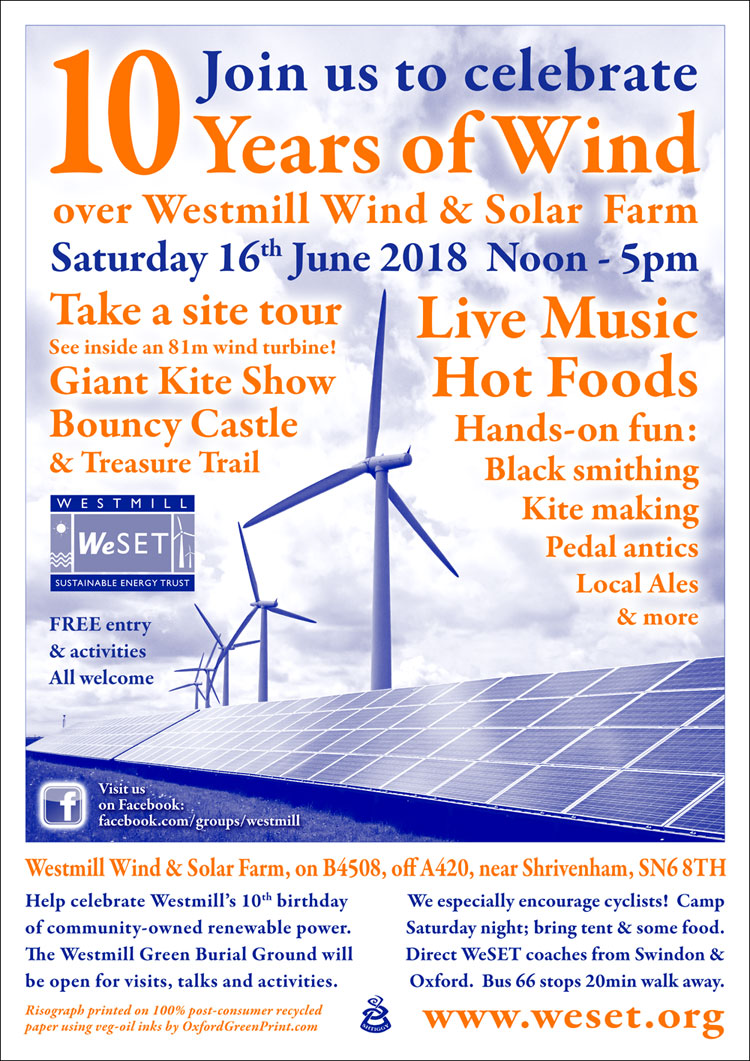 https://www.westmill.coop/10th-anniversary-event/
http://www.weset.org/
Here if anyone is interested this Saturday from noon.
Westmill Wind & Solar Farm, on B4508, off A420, near Shrivenham, SN6 8TH
I am going with my bay and enjoying a few of the local beers, if anyone from the club wants to join me, with or without their bay they are more than welcome.  Overnight is possible to sleep off the local brew I am told.  
Dave