Just spent 4 fine days at this spot. Wanted somewhere within a 2 hour drive of home that felt 'away.' Beautifully maintained campsite with spotless showers and pitches. Plenty of room between the plots, a well stocked shop and a great pub less than a 10 minute walk away where the food was superb.
http://www.southlytchettmanor.co.uk/
We swung by the kitehouse en-route so that Max could mark his spot outside Ginger's new gaff.
View as you head into the campsite .... expensive caravans = nice clientele.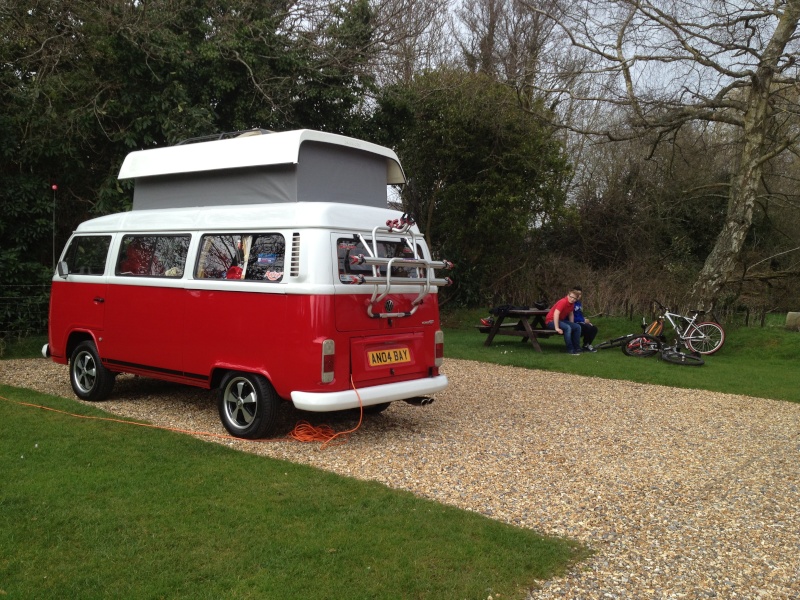 Because I had 2 boisterous 12 year olds onboard I chose a pitch at the end of a row with plenty of 'space.' Most pitches had a picnic bench. Which was nice.
Due to the blustery conditions on our day of arrival I gave up trying to attach the awning via the figure-of-8 debacle. It didn't stop the awning from providing the sporting entertainment however. Picnic Table Tennis anyone?
Max showing off his 2013 look ....
Having commanded my Kombi through high winds and established camp I felt I'd earned a few pints of this at St. Peter's Finger, handily just on the other side of the campsite. The house chilli con carne was dead good too. http://stpetersfinger.co.uk/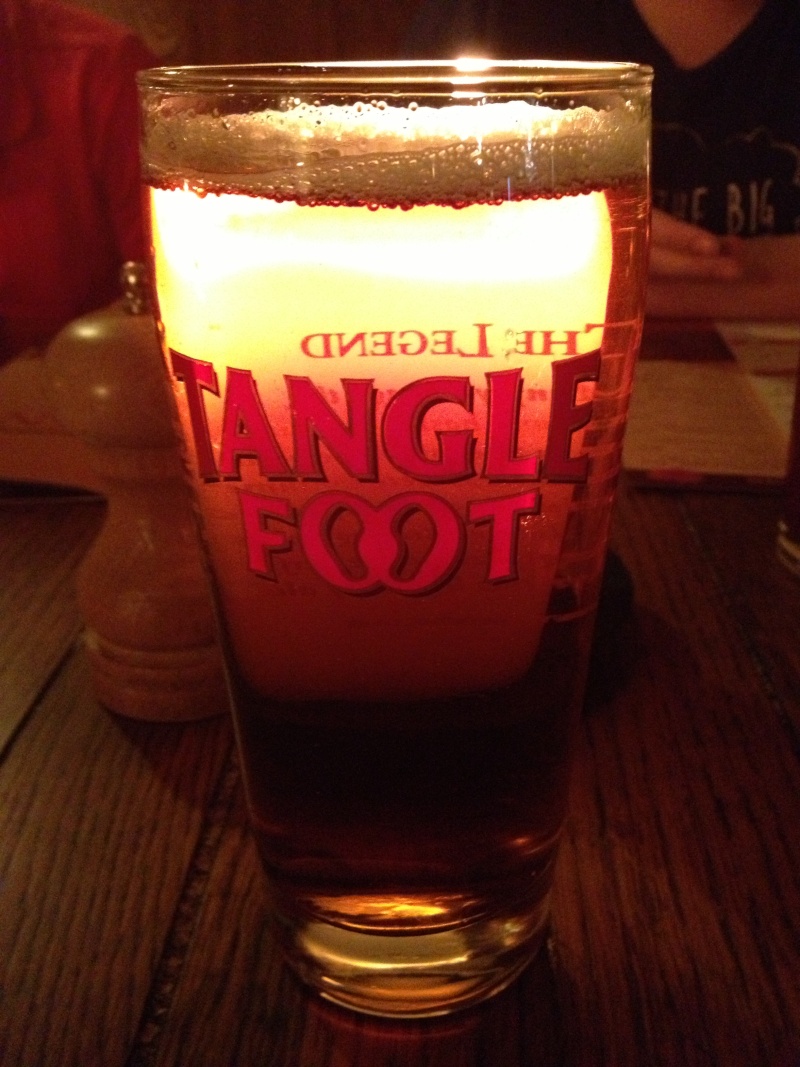 First daytrip ... to Corfe Castle. Never been before, incredibly windy but well worth the rampage. The village next door is very quaint too.
The Keep here is regarded as the first ever skyscraper built in the UK. Must have been very imposing when it was new.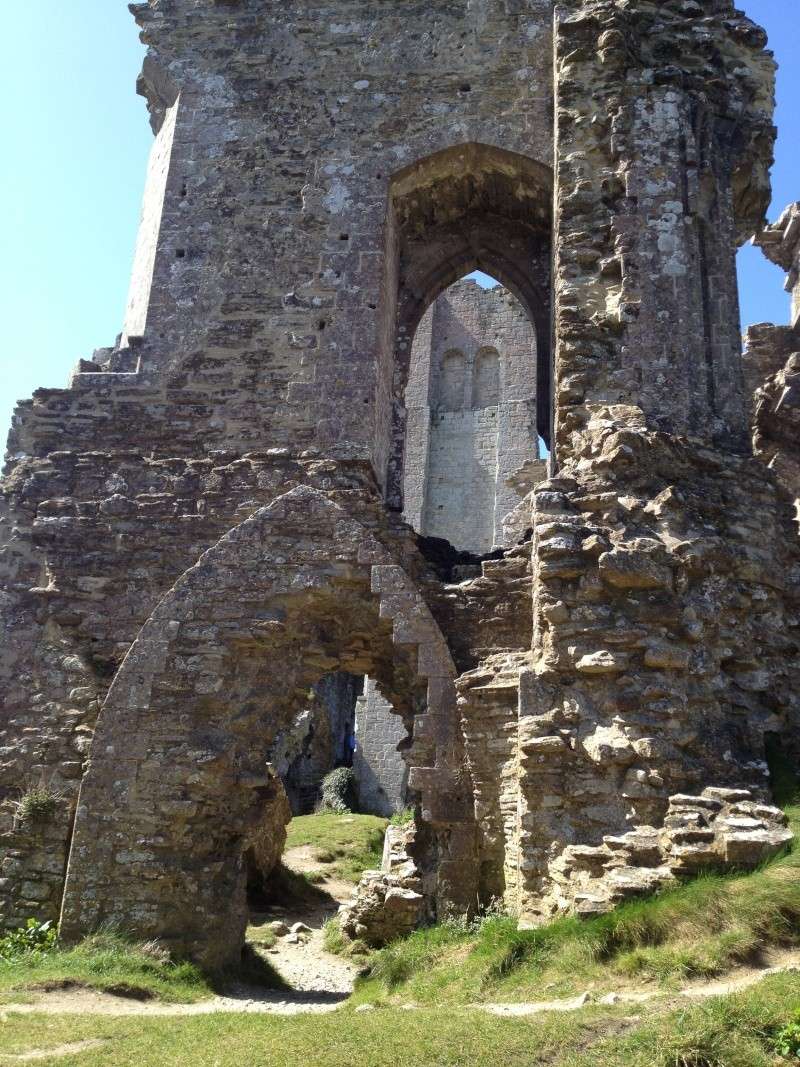 I'm sure it's out there somewhere, but I couldn't find Mrs Miggins' Pie Shop, so we ate in that familiar mangerie Chez Max. So much easier having the table on the independent tripod so you can maximise the space.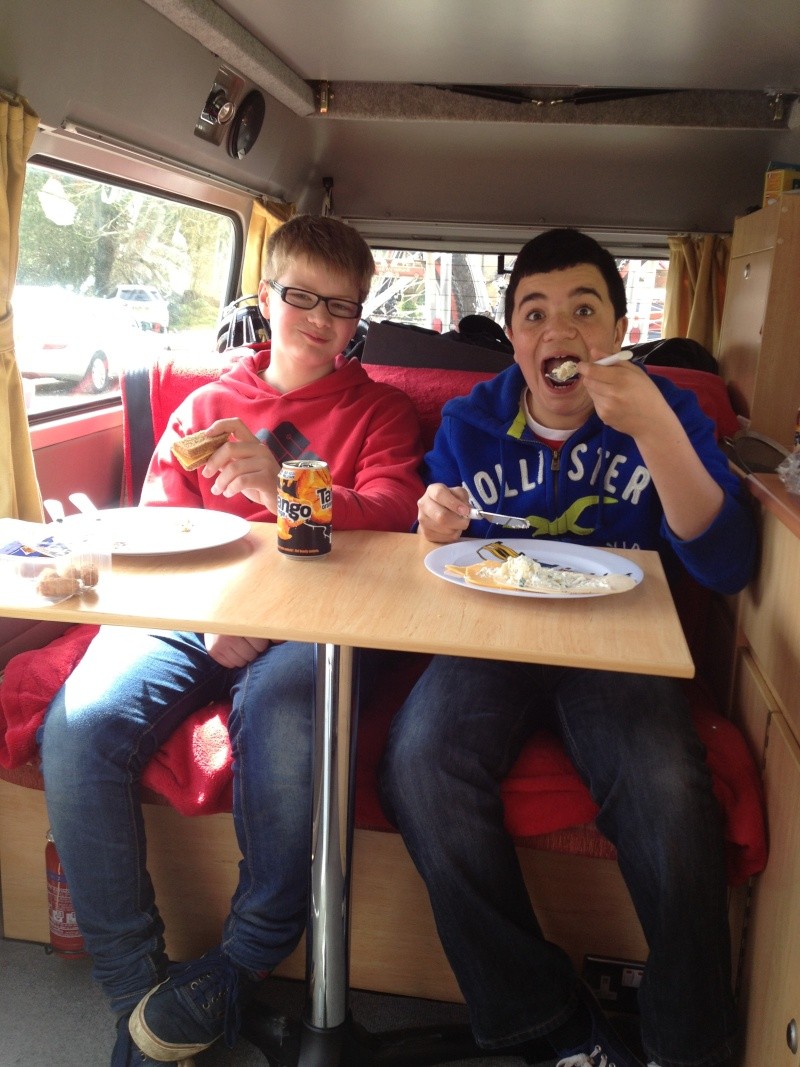 Next stop, Middle Beach near Studland, for a mtb ride to Old Harry Rocks. Apparently he does.
Then we headed in the opposite direction for a damn fine bit of cake and tea at the National Trust beach cafe. It really could have been summer.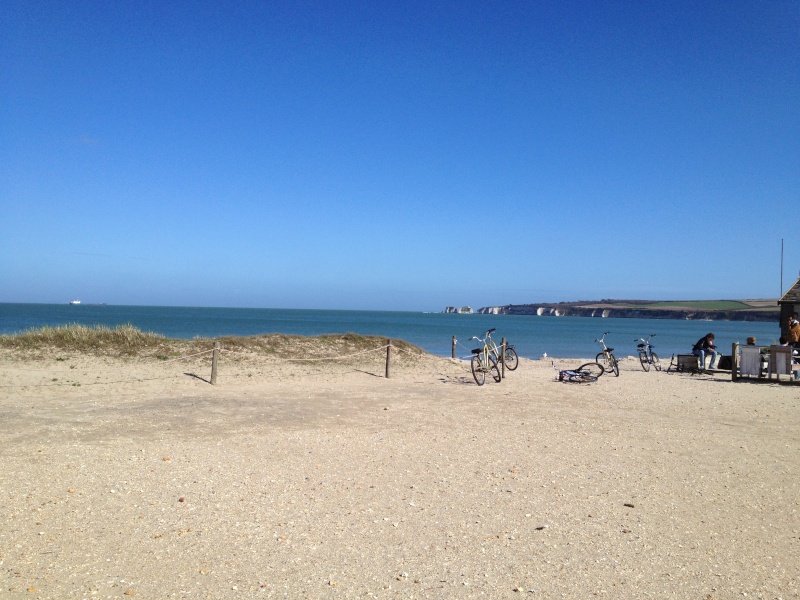 Next day: a trip to Poole Harbour where initially we sat outside to eat our sarnies but very quickly retreated into our Kombi for fear of being pecked alive by the local seagulls.
The headquarters of Sunseeker - builders of luxury seacraft - are based in Poole. 'Amazing' doesn't do these yachts justice. http://www.sunseeker.com/
Final day: a leisurely drive home through the New Forest where we stopped for some lunch and a bike ride.
Then as we were in the vicinity, and it would have been rude not to, we popped in to see some of Max's distant relatives...